Located in a former high school building, the Eureka Springs Community Center is a project inspired by reclamation, repurposement, and reuse. We are open to all members and guests as a place for the community to gather and grow.
Check out the fitness center or gym, or participate in one or more of our many activities, including multiple class options, after school programs, and specialty workshops for youth and adults.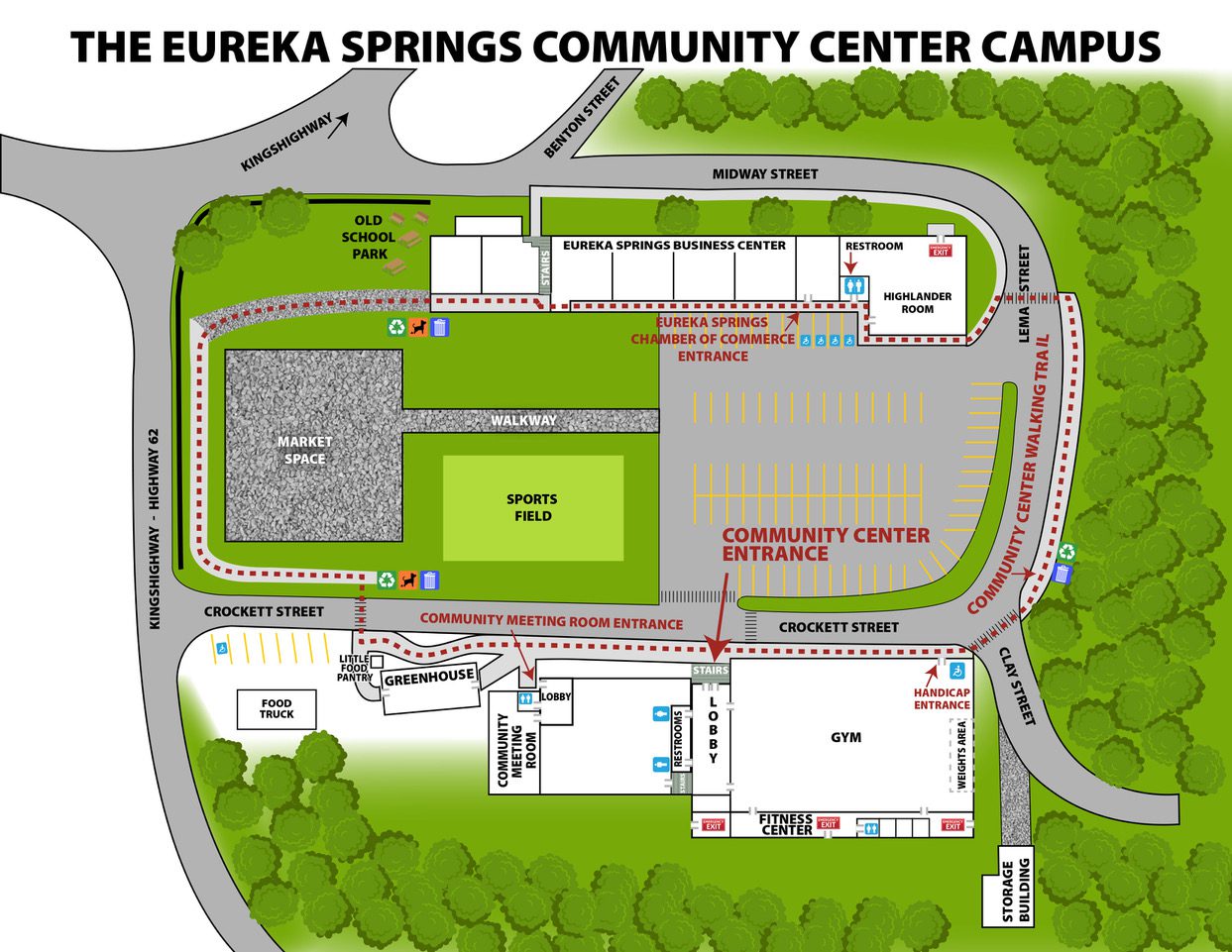 The property consists of several structures located on 25 city lots. The old gym and adjoining classrooms house the recreational and educational components. It allows expanded event and meeting space use and is the heart of the Community Center.
The large original classroom building has been demolished. This area has been converted to an open outdoor area for activities including the Eureka Springs Farmers Market, soccer and classes.
The third building, which consists of classrooms, restrooms, the cafeteria, and basement level art room has been transformed into Class A office space – the Eureka Springs Business Center. The revenue from the Business Center is used to supplement operation costs of the Community Center.
Later in the campus development plan, the property will include a splash park and an open air pavilion.