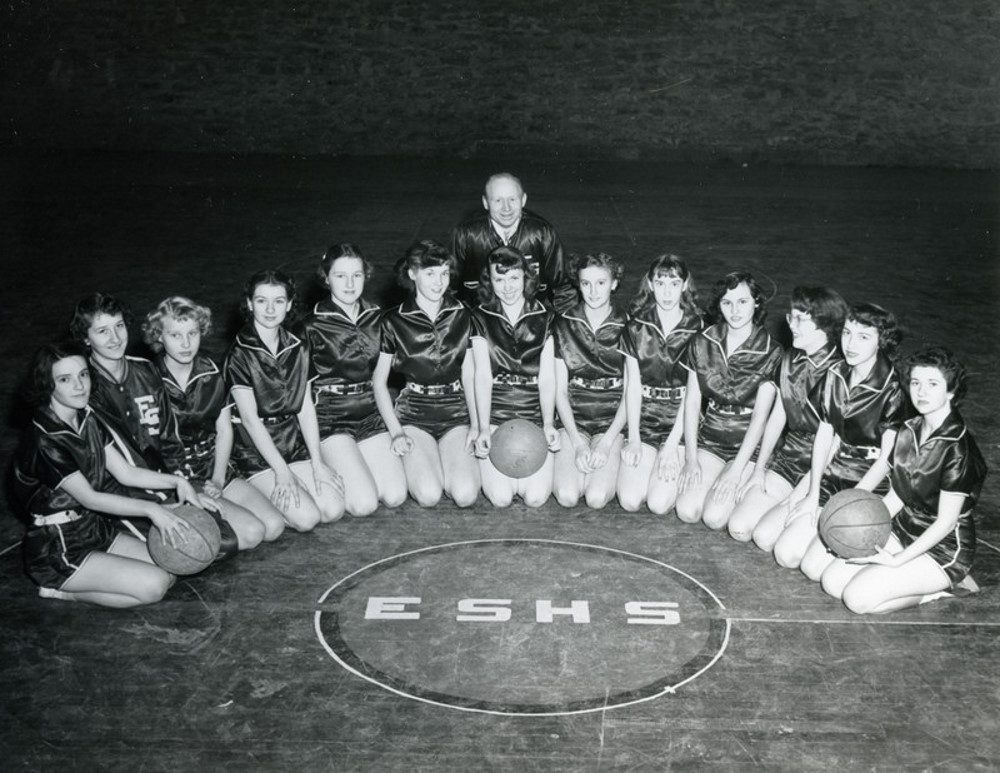 From Home of the Highlanders to a New Community Center
In 1951 the Eureka Springs School District built a contemporary school – "the Home of the Highlanders" - on Kingshighway vacating the W.H. Reid Public School, built in 1892, and welcomed students in all grade levels. This building was located on what is now the Eureka Springs Community Center Campus. The high school building was the first of its kind -- called a Maximlite -- designed by Fayetteville architect T. Ewing Shelton. It served as the prototype for more than 50 schools built in 20 states and Canada. In Maximlite schools, walls made partially of glass blocks allowed natural light into the building and made the building cheaper to construct. But the glass blocks sometimes created a bright glare and heat inside the buildings, and they weren't energy efficient.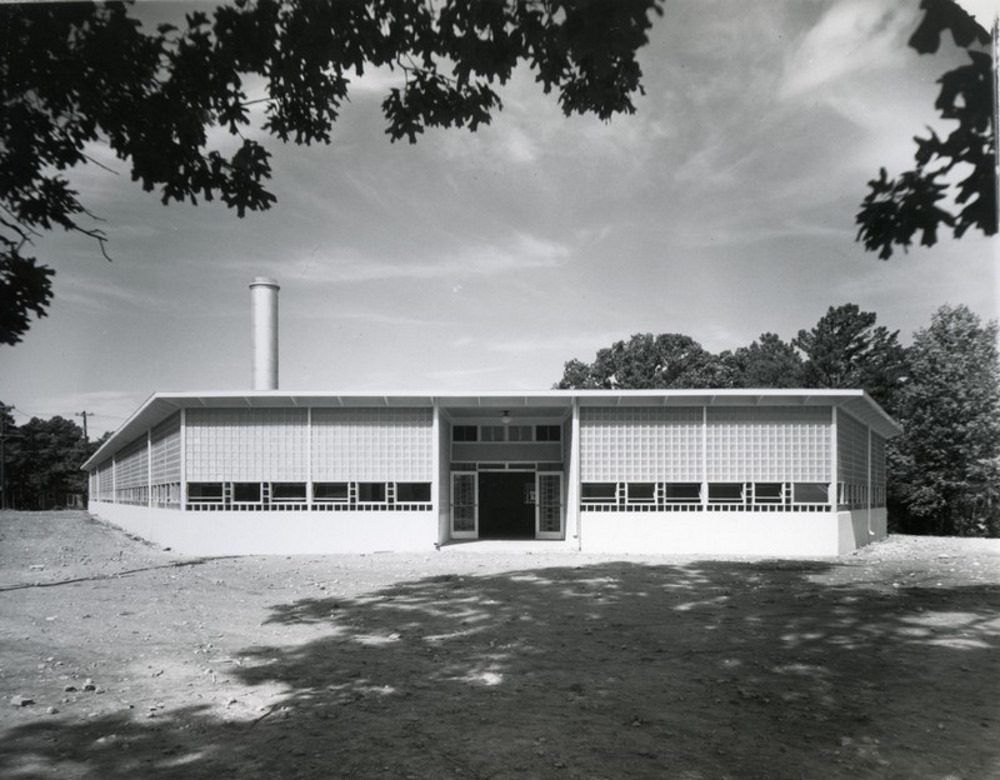 Soon, the student population outgrew the 24,096 sq. ft main building and a 29,195 sq. ft. gym, cafeteria, and music room building was constructed. When more classrooms were needed and a third building, this one at 13,471 sq. ft., was added to the campus.
Enrollment continued to grow and the Eureka Springs School District moved the middle school students to a new elementary school in the 1980's, followed by opening a new middle school in the 1990's, leaving the Kingshighway building as the high school. The campus was vacated in 2013 when the new Eureka Springs High School was completed.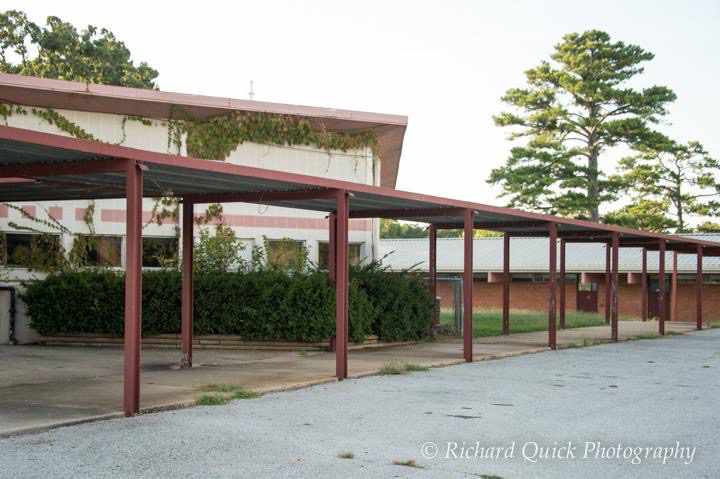 With a leaky flat roof, asbestos floor tiles, energy-inefficient glass block construction, and general neglect and decay of the Maximlite structure, the Eureka Springs School District determined that the damage was too extensive for repair and requested and received permission from the Eureka Springs Historic District Commission in June 2015 to demolish the structure.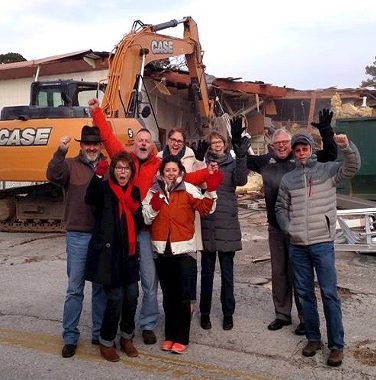 The building was demolished in January 2016. While the environmentally unsound eyesore is not missed by many, it is somewhat bittersweet for the hundreds of Highlanders who graduated from the old school. There is little doubt, though, that all left the school with countless stories and vivid memories to share with their children and grandchildren keeping the collective memory of the old high school alive.
Many of the original glass blocks were salvaged, refurbished, and given as commemorative items to donors funding the Community Center. In its place now, there is an open field for activities and large flat area used by the Eureka Springs Farmers Market and other organizations for outdoor events and gatherings.
Fortunately, both the gym building and the newer classroom building were in much better condition than the Maximlite building. Now the gym building is the heart of the Community Center and the newer classroom building has been transformed into the Eureka Springs Business Center.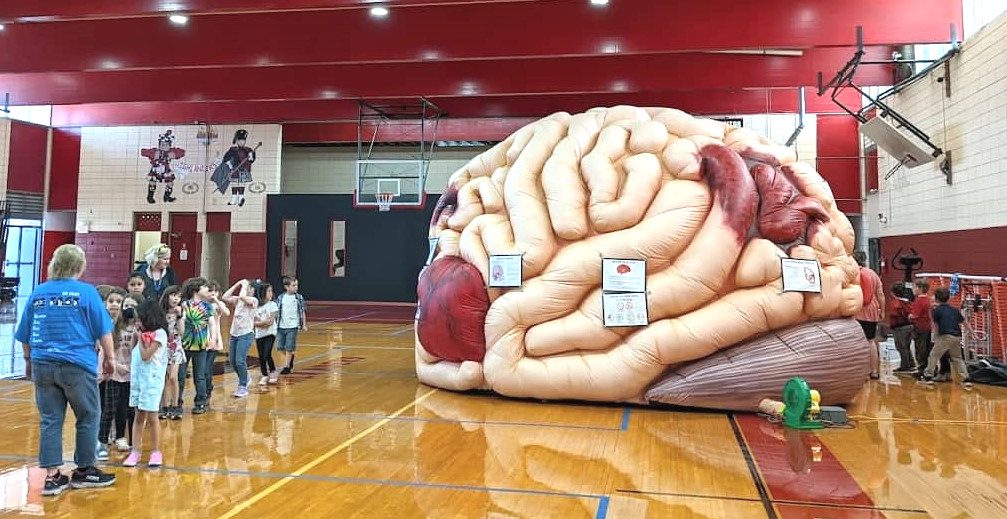 Today the Community Center is active year round, with classes, special events, and activities and workshops for youth and adults of all ages. Join us!