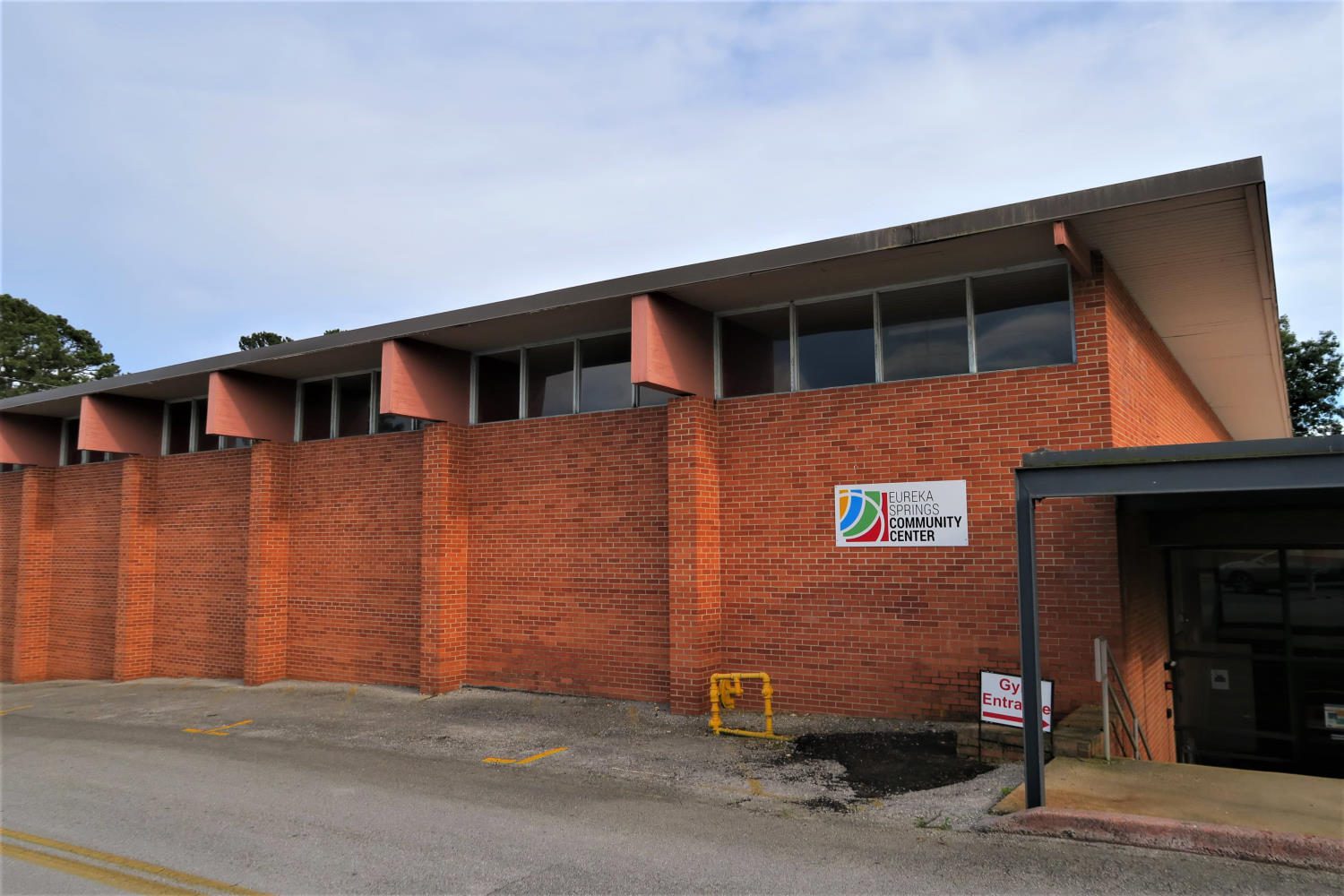 We reached our Phase One funding goal of $200,000 in 2016.
The Eureka Springs Community Center Foundation will continue to seek community involvement with all of the major components of this project. Because this dialogue between the Foundation, area residents, the business community, and many others is ongoing, these phases and their construction components and costs are constantly evolving.
You can see where we are in each phase below. The project will move to completion as each fundraising goal is met.
Want to help us reach our fundraising goals for any or all phases?
Donate today or contact the Eureka Springs Community Center Foundation (foundation@escommunity.org) to discuss a targeted donation or fundraiser.
PHASE ONE – Funding Needed: $200,000
Completed!
ENTER LEASE with the Eureka Springs School District
Community Center Building
Address roof problems and repair roof in lobby
Address mold issues in gym and restrooms
Renovate and open lobby restrooms
Update fire alarm system
Install security cameras
Old High School Building
Demolish structurally unsound structure in preparation for Outdoor Market Pavilion
Eureka Springs Trails System
Begin planning of perimeter walking trail
PHASE TWO – Funding Needed: $300,000-$500,000

In Process
Community Center Campus
Improve parking lot
Signage for all buildings
Community Center Building
Renovate and equip Fitness Center – completed
Paint gym
Repair flooring throughout
HVAC upgrades
Replace windows throughout
Repair/replace roof over former Band Room – completed
Renovate two meetings room and large activity room in former school band room - completion date: July 2023
Design barrier-free access to entire building
Landscape area around building
Before and after photo of former band room roof: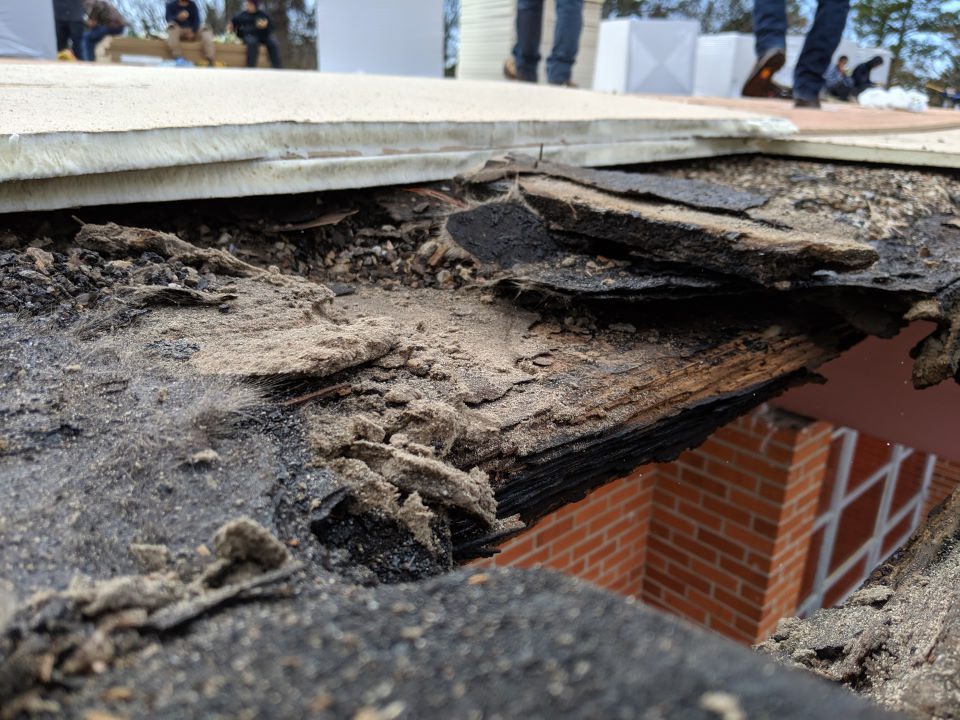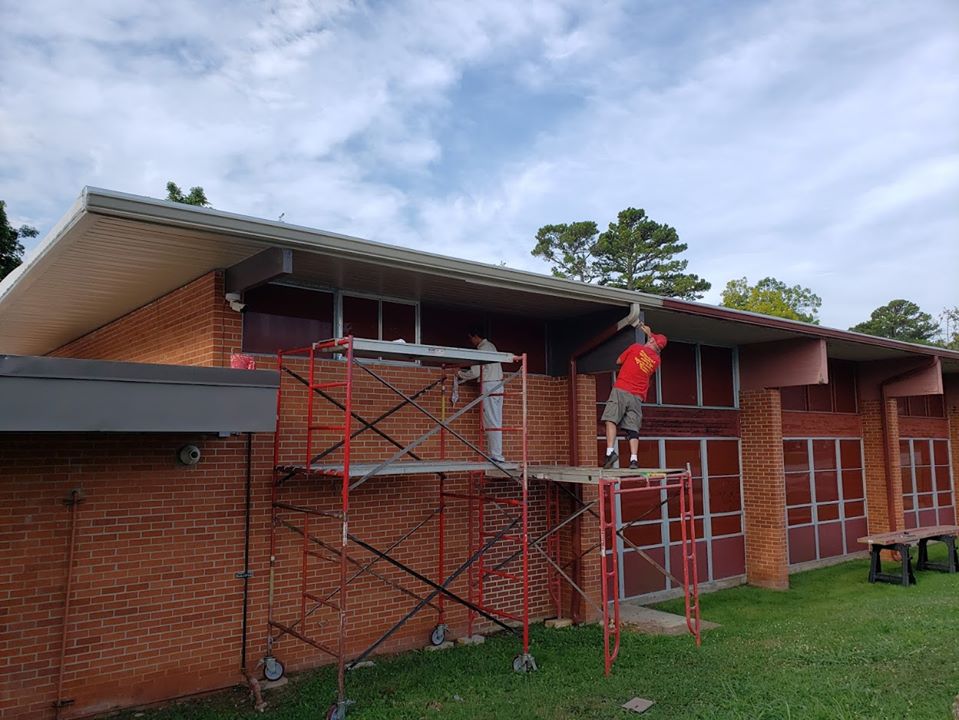 Splash Pad
Design approval, site preparation and complete construction - concept drawing completed, fundraising campaign beginning Spring 2023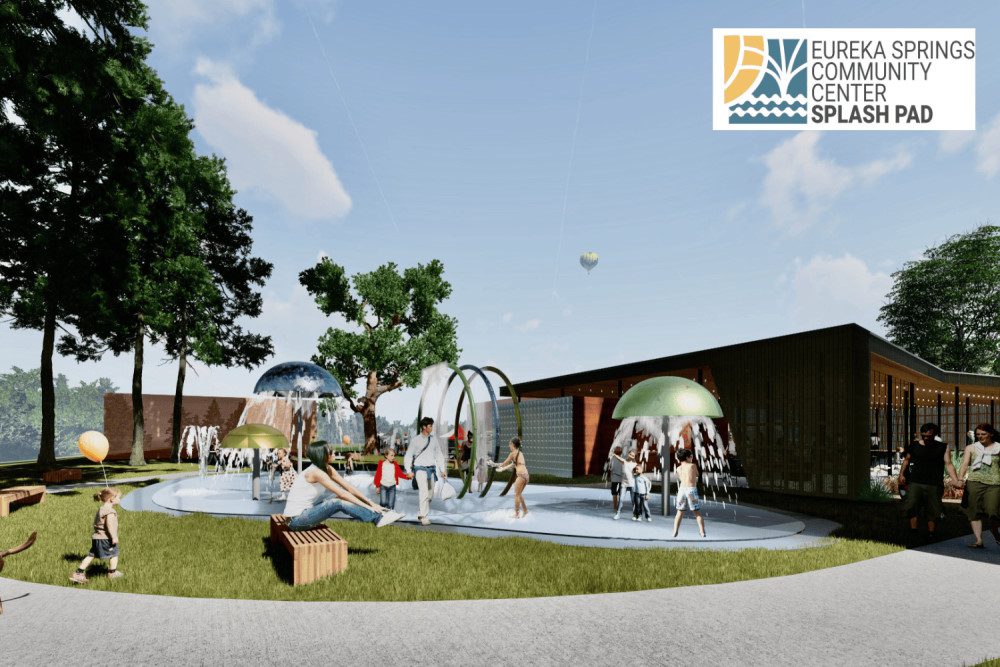 Business Center
Finalize design and renovate Business Center – completed
Landscape area around building
Lease office space - 100% leased
Before and after photo of one of the Eureka Springs Business Center rooms below: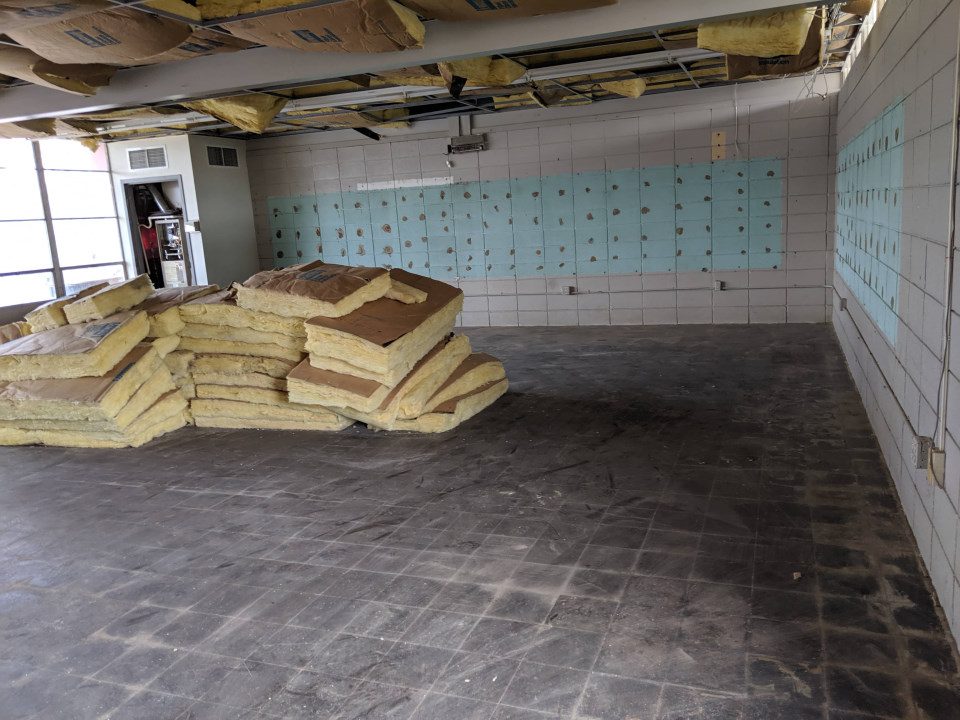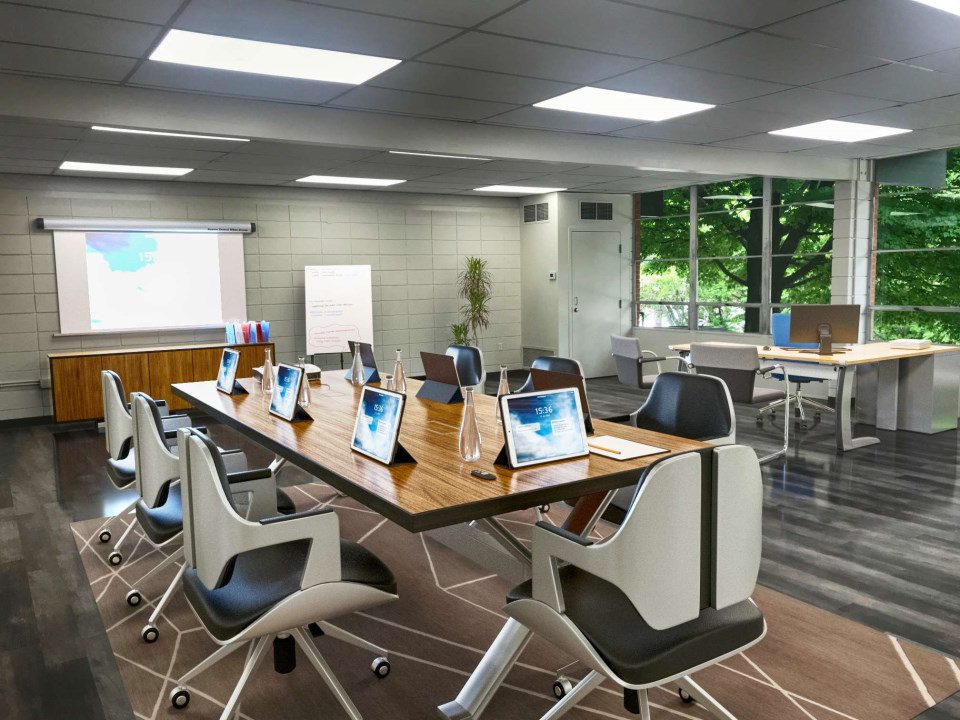 Eureka Springs Trails System
Complete work on Community Center Trail and add upgrades including construction of Trail Hub structure - Trail completed in December 2021. Trail Hub and trail upgrades to be completed.

PHASE THREE – Funding Needed: $600,000-$800,000

Future Development
Open Air Pavilion
Design Open Air Pavilion structure - concept drawing done

Seek funding to build permanent Open Air structure for Community Center classes, the weekly Eureka Springs Farmers Market and other organizations and individuals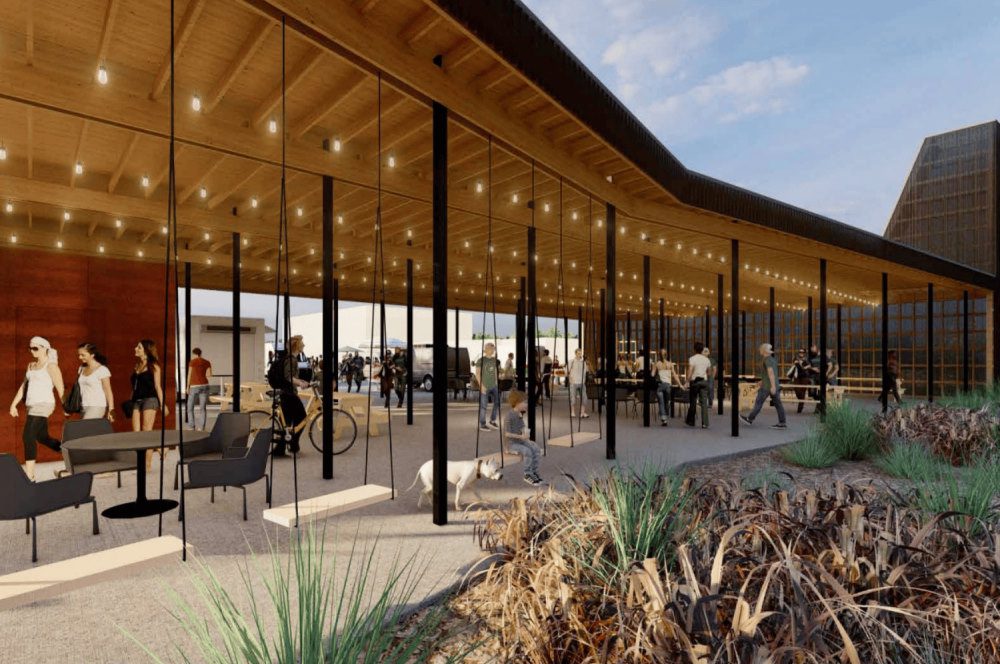 Community Center Activity Building
Complete all work on building
PHASE FOUR – Funding Needed: $300,000

Completed!
ACQUIRE PROPERTY

In August 2021, the Eureka Springs School Board voted to release the former high school property to the Eureka Springs Community Center Foundation without future lease payments. The Foundation Board and Community Center staff could then continue their mission to provide programs and activities for Eureka Springs residents and visitors unhampered by any further fiscal responsibility to the School Board. Lease payment funds were redirected to improving programs, activities, and the facility. Property acquired!