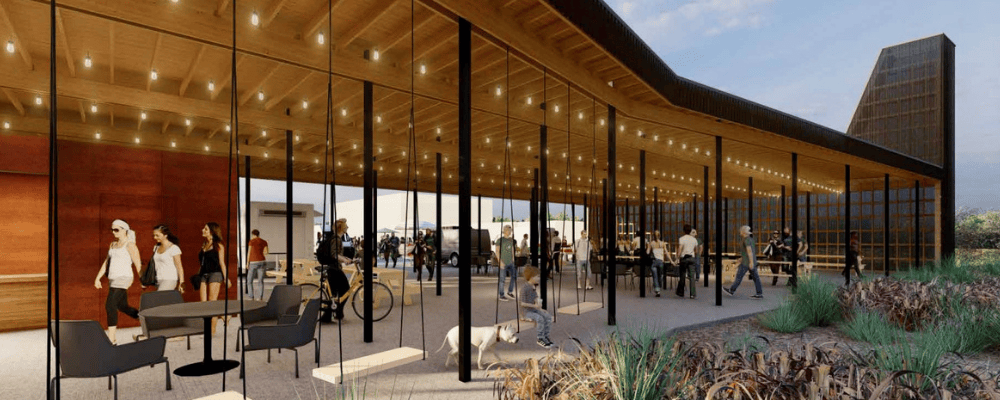 Redeveloping an Aged School Site into a Creative Campus Through a Proven Formula of Economic Improvement Strategies
The Eureka Springs Community Center Foundation and staff have created an active campus that engages adults and youth and energizes our community spirit. The Eureka Springs Community Center is enhancing the quality of life for area residents, triggering increased economic development in our rural Arkansas community. 
Preserve Our Sense of Place While Charting Our Course for the Future
Develop a "Gateway to the Historic District"— as determined by community input.
Expand the Main Street Eureka Springs boundaries and becomes central to its revitalization initiatives.
Sustain a usage plan engaging community teens in after school and recreational programming, access to education classes, and small business opportunities.
Partner with the Eureka Springs School District in creating after school programming for our youngest residents.
Address population attrition by improving quality of life for all ages through development of community center and community trails hub.
Support Local Food Sourcing and Outdoor Programming
Year-round support of the Eureka Springs Farmers Market.
Multi-use outdoor events space for farmers markets, concerts, soccer, exhibitions, and more.
Free Food Pantry on site.
Become a Primary Trail Hub to the Eureka Springs Trail System
With its location near the main entrance/exit to downtown and at the halfway point between Harmon Park and Black Bass Lake, plans are for the site to be designated as the primary trail hub for the system. It will be developed to include enhanced green space, adequate parking and a hiking and mountain biking holding area.
As school buses cannot legally operate on the Historic Loop, the site serves as the primary pickup school bus stop for students living in the Historic District.
Work with Youth, Partnership with Community Organizations
Eureka Springs Community Center Foundation works with area partners to bring outdoor and indoor recreation to our youngest members.
The Eureka Springs Carnegie Public Library will create a book return at the site.
Through programming and education, the Community Center has created partnerships with other local organizations including the Eureka Springs School District, the Eureka Springs School of the Arts, and the Good Shepherd Humane Society to stimulate arts, culture and community interest through youth programming, adult education, and public events.
Grow into a Cornerstone for Economic Development
The Community Center Foundation Board has developed a 13,000 sq. ft. Class A office space complex with 9 rental (income producing) areas in the Community Center.
The project allows for an additional 21,000 sq. ft. of expanded meeting and event space.
The Community Center will stimulate outdoor experiences by adding a splash pad, open air pavilion, walking trail, and outdoor events.
Serve as an Example of Environmental Sensitivity
This project removed a troubled building with environmental concerns (asbestos) in January 2017.
The Community Center Foundation Board will bring greater awareness of the outdoor space through the soccer field, bocce ball courts, picnic tables, and paved walking trail.