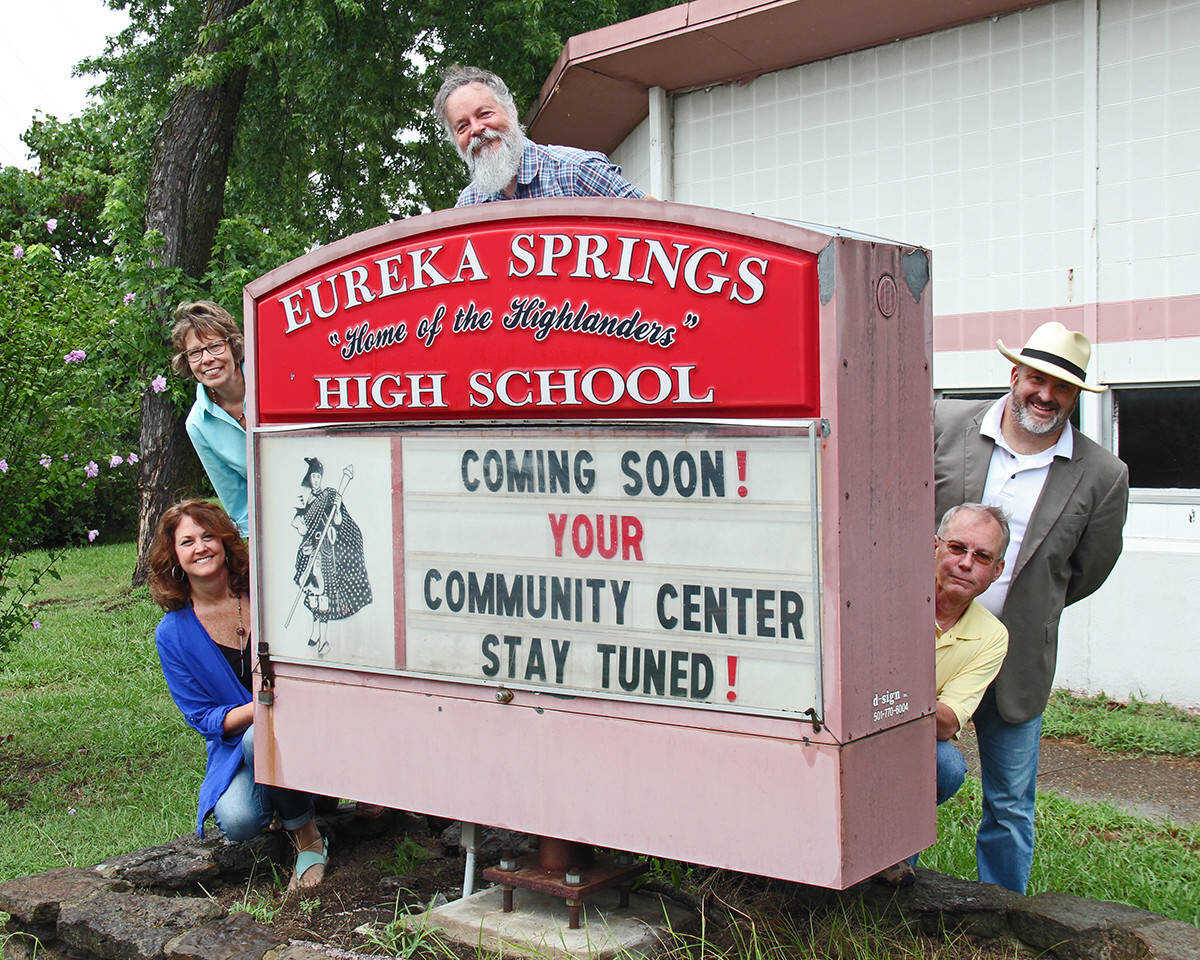 The Development Concept that Started It All.
The Eureka Springs Community Center Foundation (ESCCF) is pleased to share plans to redevelop the former Eureka Springs High School into a vibrant Community Center complex.
The ESCCF focuses its work on fundraising, including private donations, grants, and corporate support, to develop this former school property into a campus to be enjoyed by the whole community.
The Eureka Springs Community Center is enhancing the quality of life for area residents and is triggering increased economic development in our rural Arkansas community. The ESCCF is creating an active campus that engages youth and adults and energizes our community spirit.
The Community Center Campus encompasses a history of place, while charting a sustainable course for the future. It supports local food sourcing, stimulates trails development, provides a community gathering place, and promotes healthy lifestyles.
The property consists of several structures located on 25 city lots. The old gym and adjoining classrooms house the recreational and educational components. It allows expanded event and meeting space use and is the heart of the Community Center.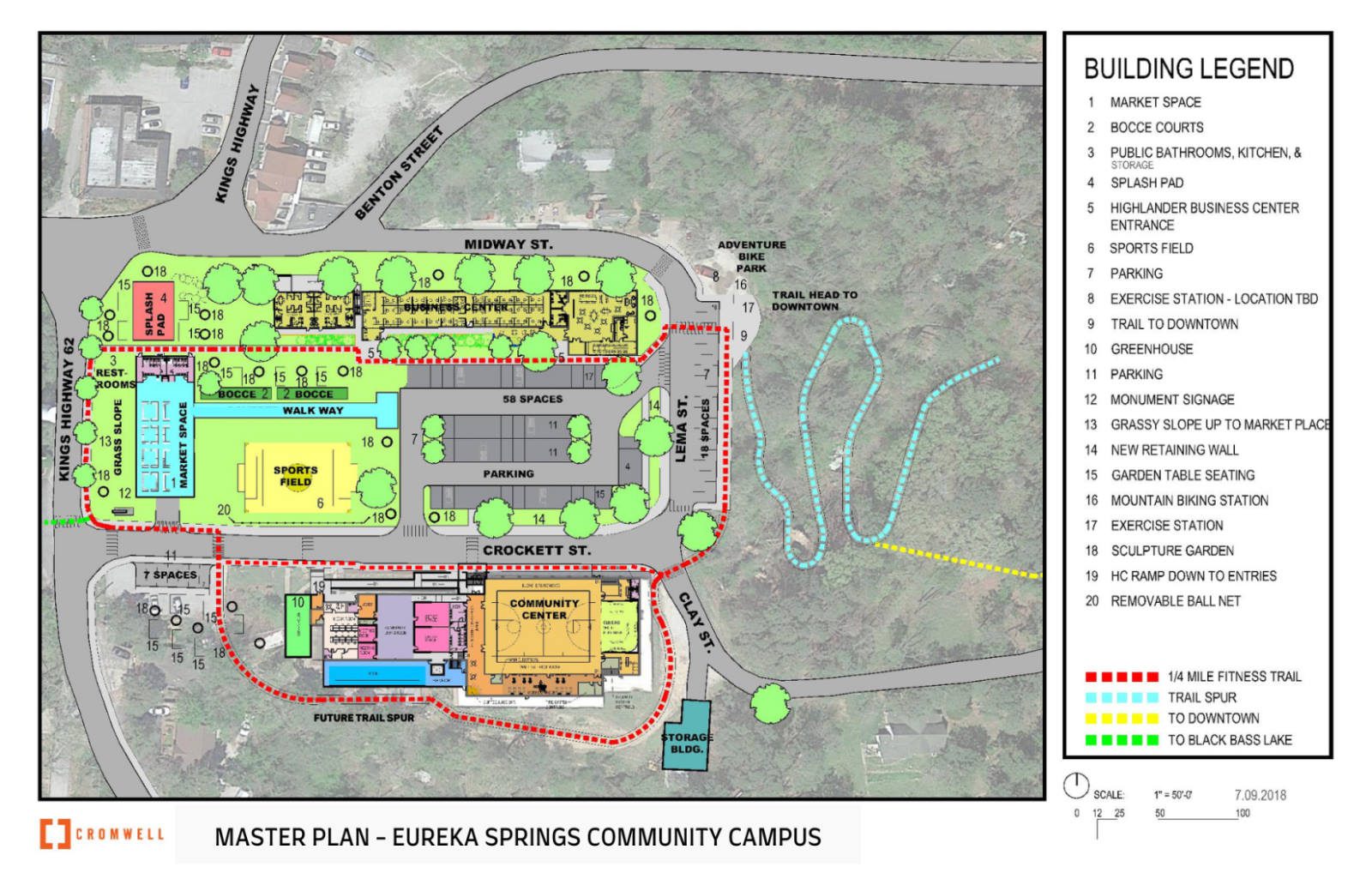 The large original classroom building has been demolished. This area has been converted to an open outdoor area for activities including the Eureka Springs Farmers Market, soccer and classes.
The third building, which consists of eight classrooms, restrooms, the cafeteria, and basement level art room has been transformed into Class A office space – the Eureka Springs Business Center. The revenue from the Business Center is used to supplement operations of the Community Center.
Later in the campus development plan, the property will include a splash park and an open air pavilion.
The land and buildings were originally held under a lease agreement with the Eureka Springs School Board. In August 2021, they released the Eureka Springs Community Center Foundation, a 501c3 organization, from its 20-year lease and turned the property over to the ESCCF to develop and manage it for the benefit of residents and visitors to Eureka Springs.