Resistance Training/The Key to Consistency-Just Do It!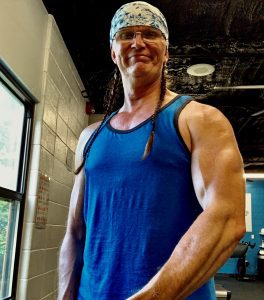 There is nothing more integral to success inPu any endeavor than that boring old word – consistency. In this class, John will reinvigorate the concept of consistency, and explain why it is the 'secret sauce' that must be the main ingredient in any formula intended to reach a goal or realize a dream. And he will reveal some of his tried and true methods to obtain those ever elusive keys to consistency! Minimum six attendees.
Instructor: John Two-Hawks, AFPA CPT
Purchase a class in-person at the Center or purchase class here online.