Resistance Training/50+ Can Build Muscle, Balance & Strength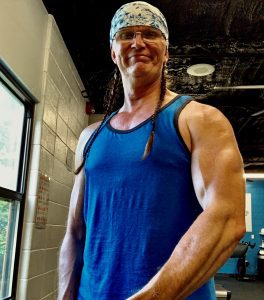 John will demonstrate how important resistance training is for those who are in their 50s and beyond. Over 50 years old himself, he will share his personal testimony as well as the data from countless studies that make clear the benefits of resistance training for seniors. Also covered will be the adjusted exercise approaches for joint care and strategies for self motivation and adherence to a lifestyle of fitness and health. Minimum six attendees.
Instructor: John Two-Hawks, AFPA CPT
Purchase a class in-person at the Center or purchase class here online.