Blood Drive in Honor of Elliott Zerr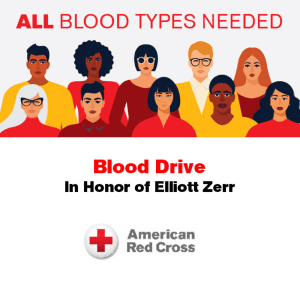 This Blood Drive, organized by Kate Zerr, is conducted by the American Red Cross. It will be a very good day to sign up to donate blood to honor her son's first birthday; little Elliott has received many transfusions throughout his first year on this earth. Donating today is a sincere way for our community to recognize the importance of maintaining a blood bank for others who may need this life-saving treatment.
Check out the times available here, set up your appointment and donate.