Introduction to 5 Animal Qigong and Tai Chi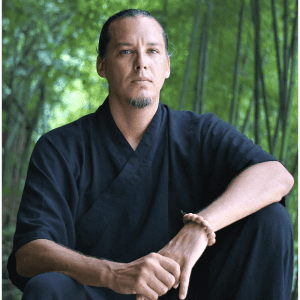 Please join Jason Salgado for this weekly one-hour class!
Qigong is an ancient Chinese practice used for health and longevity. It can be practiced either sitting, standing or walking. Qi is our life force energy, and Jason will work to improve the body's immune system with breath work at the center of the practice. The type of Qigong that he is teaching, 5 Animal Qigong, is a 'walking' qigong, like Taiji (Tai Chi), and consists of five sets of movements or "Animals" that relate to the five elements of Chinese medicine, the Seasons, and our organs.
After his class has learned 5 Animal Qigong, Jason will introduce his class to Tai Chi (Wudang Taiji 28) as part of the life-long practice for good health, balance and longevity.
Jason has a great website rich with photos of seminars and retreats he has been part of held around the world. Plus explanations about his ancient practices.
Instructor: Jason Salgado
Purchase a class in-person at the Center or purchase a class online.