Basketball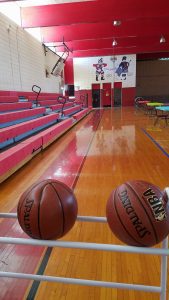 Whether it's for a game of H-O-R-S-E or practicing lay-ups, members enjoy use of the gym to bang the boards.
Due to COVID, space is limited. Walk-in usage is available on a first come, first serve basis as court availability permits.
Court Times
Monday & Wednesday –  3:00 – 6:50 pm
Tuesday & Thursday – 7:30 am – 2:50 pm
Court may be reserved for an event on certain days during the year which will change these open hours. Please check the daily calendar for any changes to this schedule.